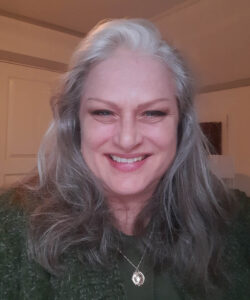 Hello, my name is Mona Hauge and I am from Norway.
I am so excited about this wonderful opportunity to share my work with you this month.
About a year ago I got my first stamp and I fell in love with creating with these magical stamps.I live in a small city south of Oslo called Horten, with my supportive husband of 26 years. We have two grown daughters and we both work full time.
In my free time, I create as much as I can and I do workshops on how to create with Lavinia stamps.
My favourite thing about this hobby, besides the inner peace it gives me,  is to share with other people and contribute to them finding their own way and style in the Lavinia world.