I'm Jacqueline and im so lucky to be Lavinia's Guest design team member for July.
I'm 55 and live in Liverpool with my son and my naughty little Havanese dog Woody.
From a very young age I wanted to make things with my hands. I was always creating something. I don't think there is a craft I haven't tried.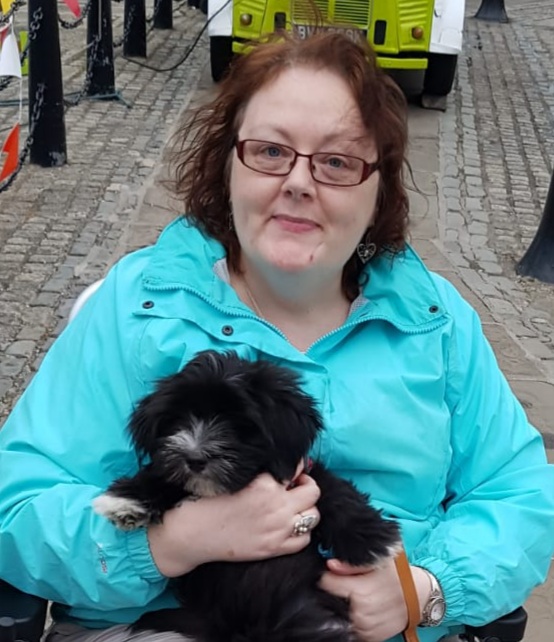 I later qualified as a designer and artist. So art and crafts are firmly embedded in my life. I am pretty much addicted to art supplies.
I love to paint and draw. I work mostly in acrylics, watercolour and coloured pencils. I also stitch a lot and work on large, detailed cross stitch pieces. I have severe physical disabilities so being able to create art is a real outlet for me.
I have adored Lavinia stamps ever since I first discovered them at a craft exhibition about 12 years ago. I have slowly amassed quite a collection! I like to make cards, however I mostly create detailed wall art with them. I like to build up scenes using many layers and lots of different supplies.
Happy creating! Jacqueline, Magical mixed media