Great News… We have just added the new Sparkling Posca Pens to our webshop plus three new colours to our popular standard range.
These popular pens are pigment paint pens that produce fluid and smooth work with excellent coverage.

The pens have a small ball inside the barrel which mixes the paint to the right consistency when shaken. They are so opaque and dense that you can paint light over dark, and they work on any surface making them an ideal choice for colouring your Lavinia Stamps card projects.
The new Sparkling pens come in a set of eight and the nineteen standard colours continue to be available individually.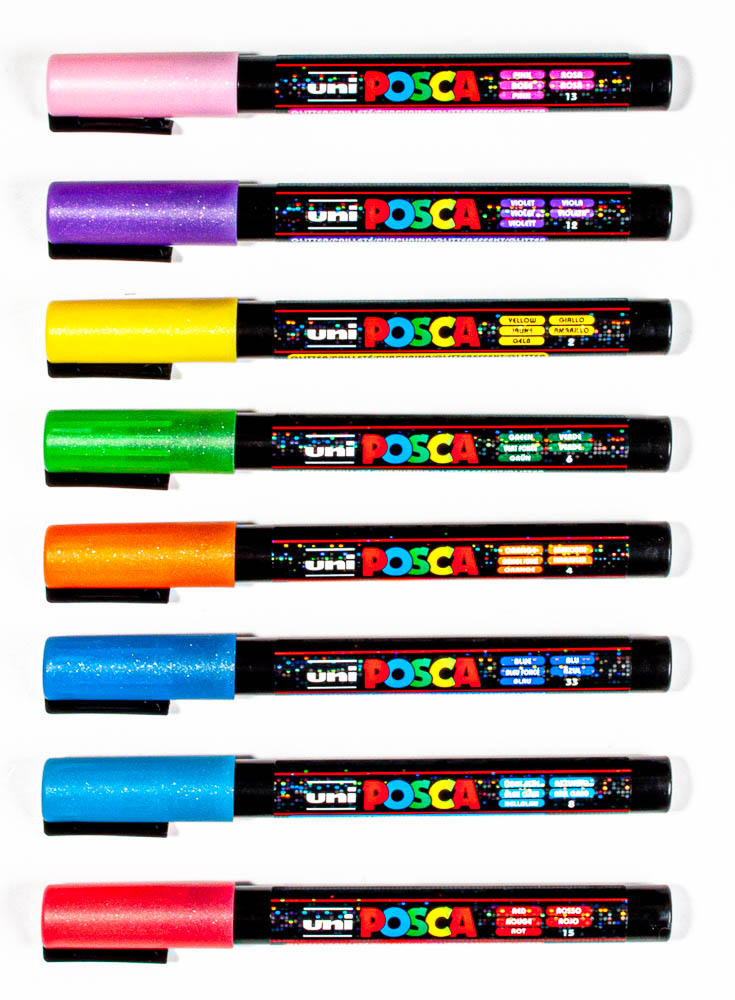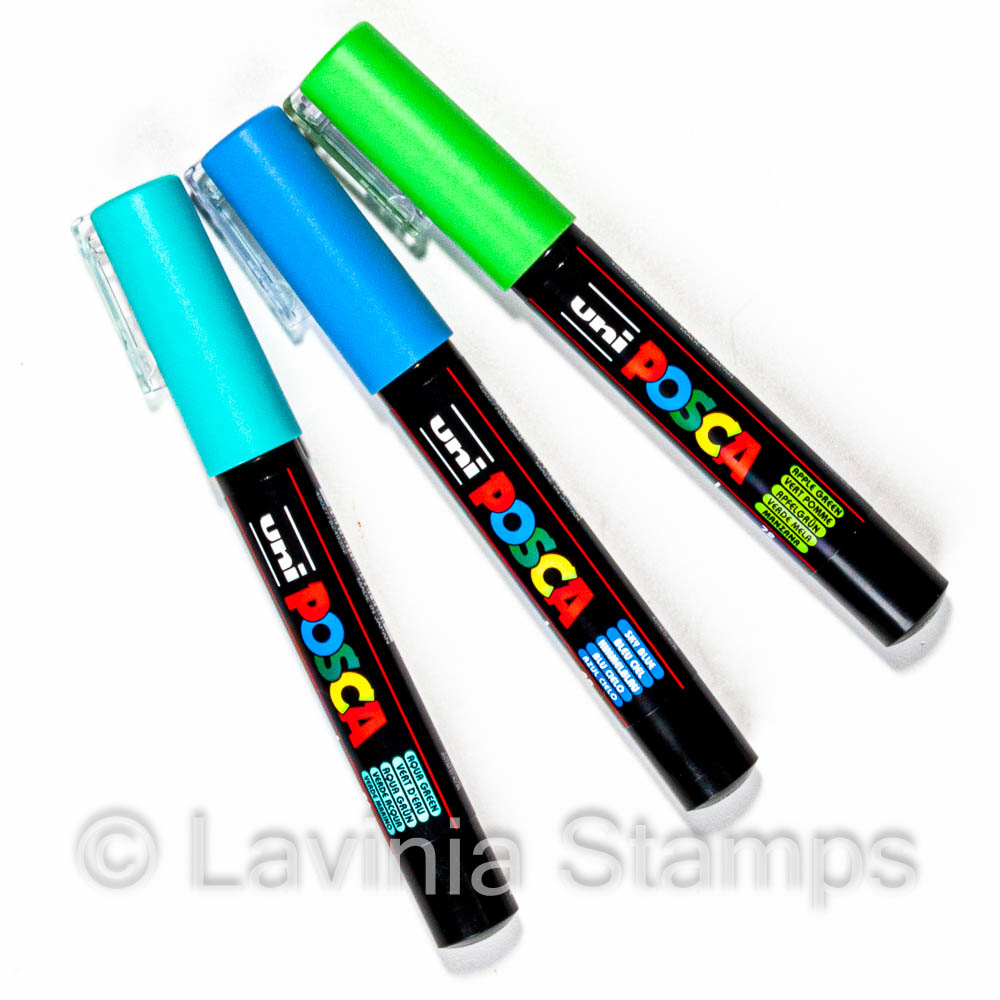 The three new colours: Apple Green, Aqua Green and Sky Blue