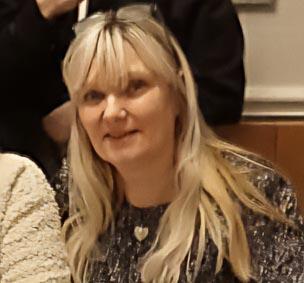 Hello Lavinian friends. All of my life I have had a fascination with all things fairy.
After seeing them for the first time on Youtube, I have been stamping with Lavinia Stamps for about two years and have come a long way since starting with just five Stamps.
I love what I do and cannot tell you the joy I feel when creating my little Majikal worlds. The beauty lies in the stamps we work with, they allow us and our imagination to go to places that we are able to bring to life on paper.
I want to thank Tracey and Lavinia for giving me this wonderful opportunity. It's a real honour and I hope to inspire others through my work.