Hello, I'm Uli Delli, and as this month's guest designer I'd like to share with you this step-by-step tutorial.
The theme of this card celebrated the mischievousness of the cute Lavinia mice as they hang out while Bibi sets the rhythm for them.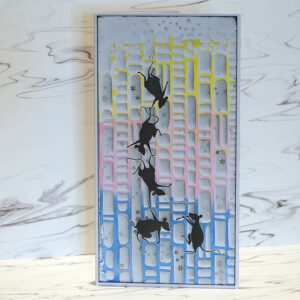 Step by Step
I hope you like the technique and give it a go.
Play and have fun!
Uli xx