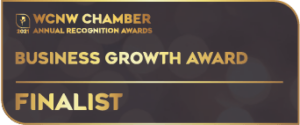 Ruthin's Lavinia Stamps is a finalist at the Chamber of Commerce Business Awards

By Arron Evans  @ArronEvansNewsReporter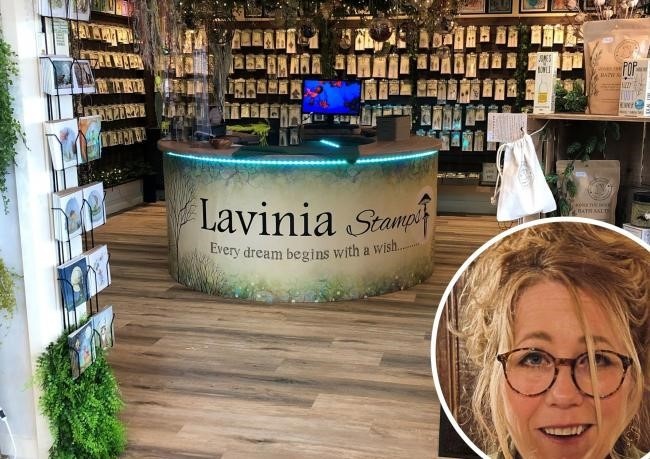 Ruthin's Lavinia Stamps and (inset) founder Tracey Dutton.
A RUTHIN business is a finalist in the West Cheshire and North Wales Chamber of Commerce Recognition Awards for 2021.
Lavinia Stamps, established in 2005, will be in the Business Growth Award category at the ceremony on November 12.
The business began when founder artist Tracey Dutton started to design stamps for the card making industry and they have never looked back.
Over the last year, Lavinia Stamps has increased business by over 130% and now export to over 35 countries worldwide, direct to individual retail customers, and specialist independent retailers.
Trading predominantly online with a small retail shop and gallery, their customer base has grown significantly.  An increased presence on social media platforms with over 3-million-page hits and over 200,000 unique visitors has benefitted the business in the last twelve months alone.
Andrew Peers at Lavinia Stamps said of the recognition: "The last 18 months have been unpredictable for any business.  We offer unique products. We deliver direct to our consumers allowing our customers to escape into a world that they love: the world of Crafting.
"We have seen an increase of our customers posting their creations on social media groups during this time. Together with our consumers, we have established a huge online community of crafters who offer encouragement to one another. It has been wonderful to see."
The Business Growth Award Category is open to businesses of all sizes. Judges will be looking for an organisation that can demonstrate the highest levels of growth with a strong plan for sustainable financial performance.
Lavinia Stamps' increase in sales has given rise to the recent acquisition of new premises which will facilitate the opportunity for further expansion including taking on additional staff members.
Andrew added: "There is a range of new and unique products coming on stream over the next few months that will have a significant impact on widening our market and increasing brand awareness.
"We still think of ourselves as a small business and our success has been down to the hard work and dedication of our 14-strong workforce. However, we certainly wouldn't be where we are now without our supportive crafting customers. I think we all feel this has been a tremendous achievement to even make the awards shortlist.
"All of us at Lavinia Stamps are very much looking forward to the future and relish the prospect of continuing this fantastic journey with our loyal customers.
We would also like to take this opportunity to wish everyone the best of luck at the awards."