Hello everyone, I'm Rosemary Rogers from the Lavinia Stamps Design Team, and I'm delighted to bring you another step-by-step tutorial, this time using Echo the Owl and a Woodland Hare.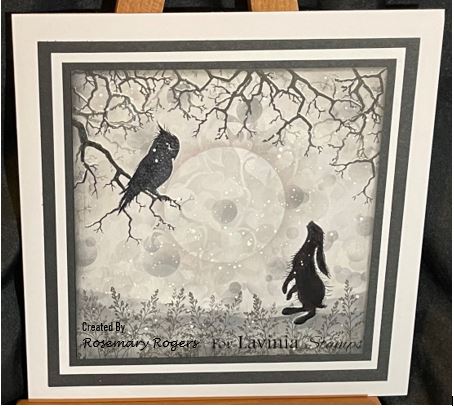 The Products used…
The Steps in creating the card
(click on the first image to view as a slideshow)
The New Ego-glitter glitters are beautiful, look lovely on projects.
Take care, stay safe.
Rosemary