Hello lovely people,
I got so many questions on how I created my 'doodled on stencilled background' cards, I have made a short step by step for you.
Have a go, it's easy and it's fun, and it stretches the use of the lovely Lavinia stencils.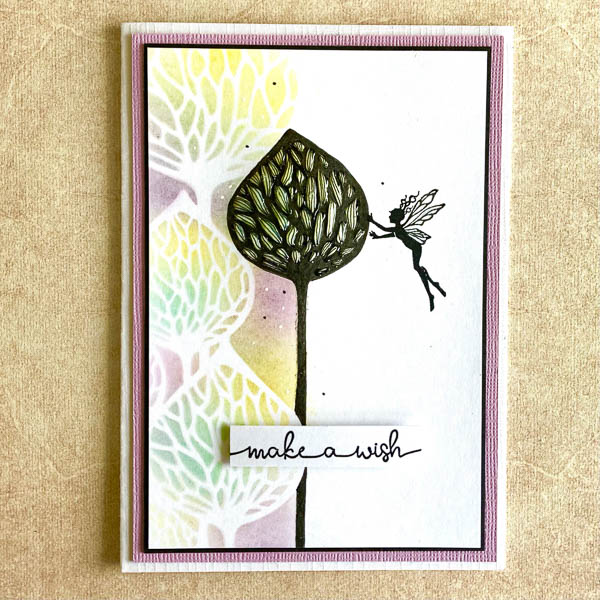 The Products used…
A Lavinia stencil of your choice, I chose pods.
A Lavinia stamp of your choice, I chose one of the three dancing fairies.
A black ink pen. I use a 0.05 Steadler pen, because it's waterproof when dry.
A selection of Element inks for blending. I chose pale purple, light blue and bright yellow.
Glossy Accents, clear sparkle pen or glitter or any sparkles to embellish.
A white card panel, I worked on a panel A6 size, of 300 gsm card.
The Steps in creating the card
(click on the first image to view as a slideshow)
Done!
Hope you enjoyed this, can't wait to see your creations.
Angelique