Hello everyone
Here is a new tutorial for Lavinia Stamps enthusiasts.
This time I'm using the Orbs Stencil with Brusho inks on Multifarious Card for the background and the stamps I am using are Trinity Fairy, Orbs and the beautiful Tree of Wisdom.
The Products used…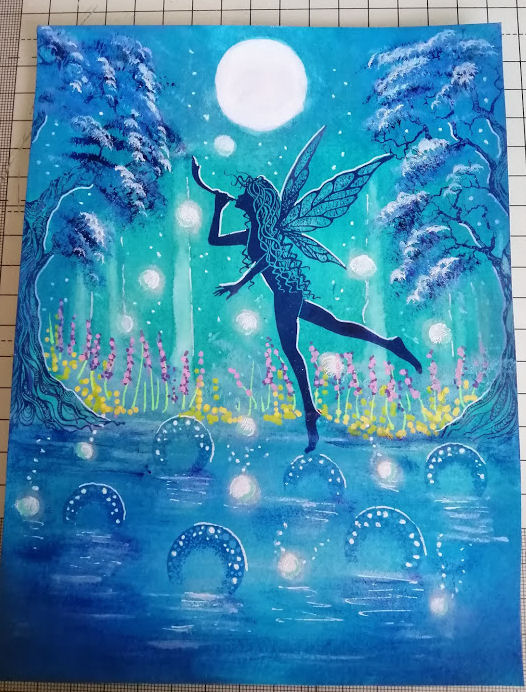 Trinity Fairy
Fairy Orbs
The Tree of Wisdom
Brusho inks
Versafine Clair inks
Acrylic paint white & blue
Posca pens
Various Fan, Stencil, Flat and round brushes.
Starbrights glitter Fairy-tales
Multifarious Card
The Steps in creating the card
(click on the first image to view as a slideshow)
I hope you enjoy this little scene and try the tutorial.
Keep well.
Holly