Design Team member Tom McCormack has conjured up this magical card using Layla, one of our three lovely fairies launched this week as part of our Spring Extravaganza.
Follow along with his step-by-step instructions below.
And you can follow Tom's crafting adventures on his Facebook Page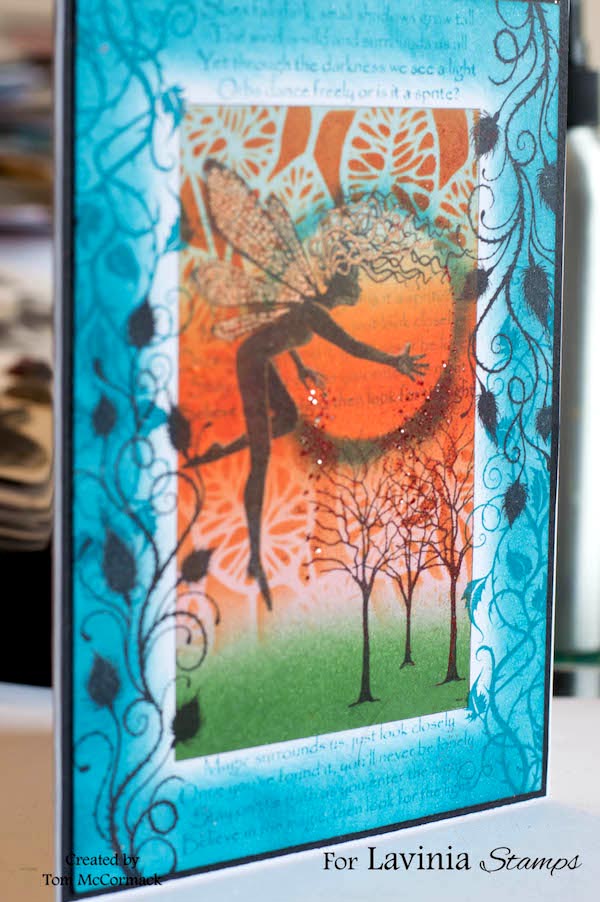 The Products I used…
Speckled Egg, Crackling Campfire, Kitsch Flamingo, Rustic Wilderness
Versafine Clair
Multifarious White Card cut to 4 ¾" x 6 ¾"
5" x 7" card blank
Piece of black card cut to 4 7/8" x 6 7/8"
Eco Glitters, Christmas Tinsel
The Lavinia Spring Collection of new stamps
(Layla, Magic Surrounds Us, Small Trees, Bramble, and Thistle)
Lavinia Stamps Stencil
The Steps in creating Layla's Magic
(click on the first image to view as a slideshow)
I hope you enjoy this step by step tutorial and would love to see your take on it.
Tom x