Stamp Collection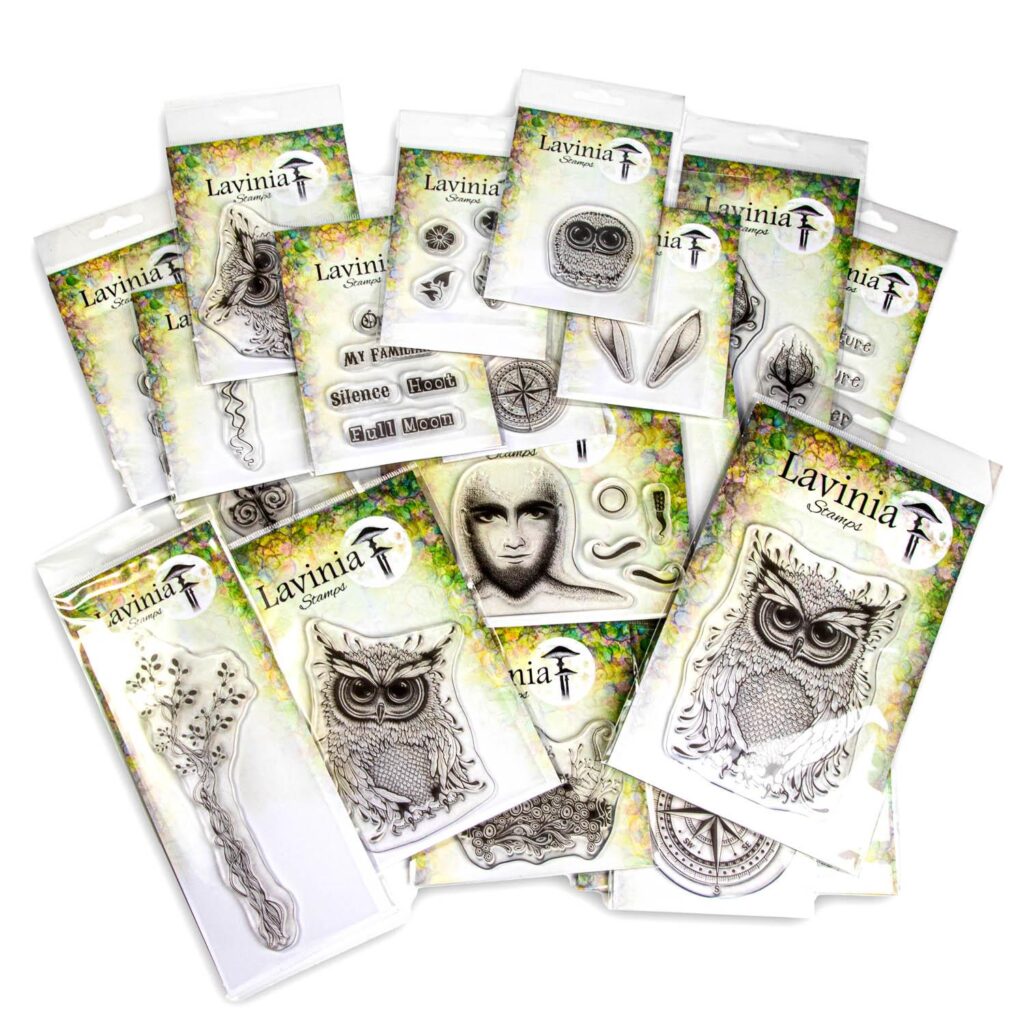 This latest collection of stamps by Lavinia includes four of nature's smartest creatures; Erwin, the wise old owl, a pair of playful youngsters called Gus and Ginger, not forgetting Bijou, the absolute cutest of baby owls on the entire planet!
Plus, there is a wealth of flora, mystical objects, wise words, and a brand-new bearded fairy called Thayer.
Mob Brushes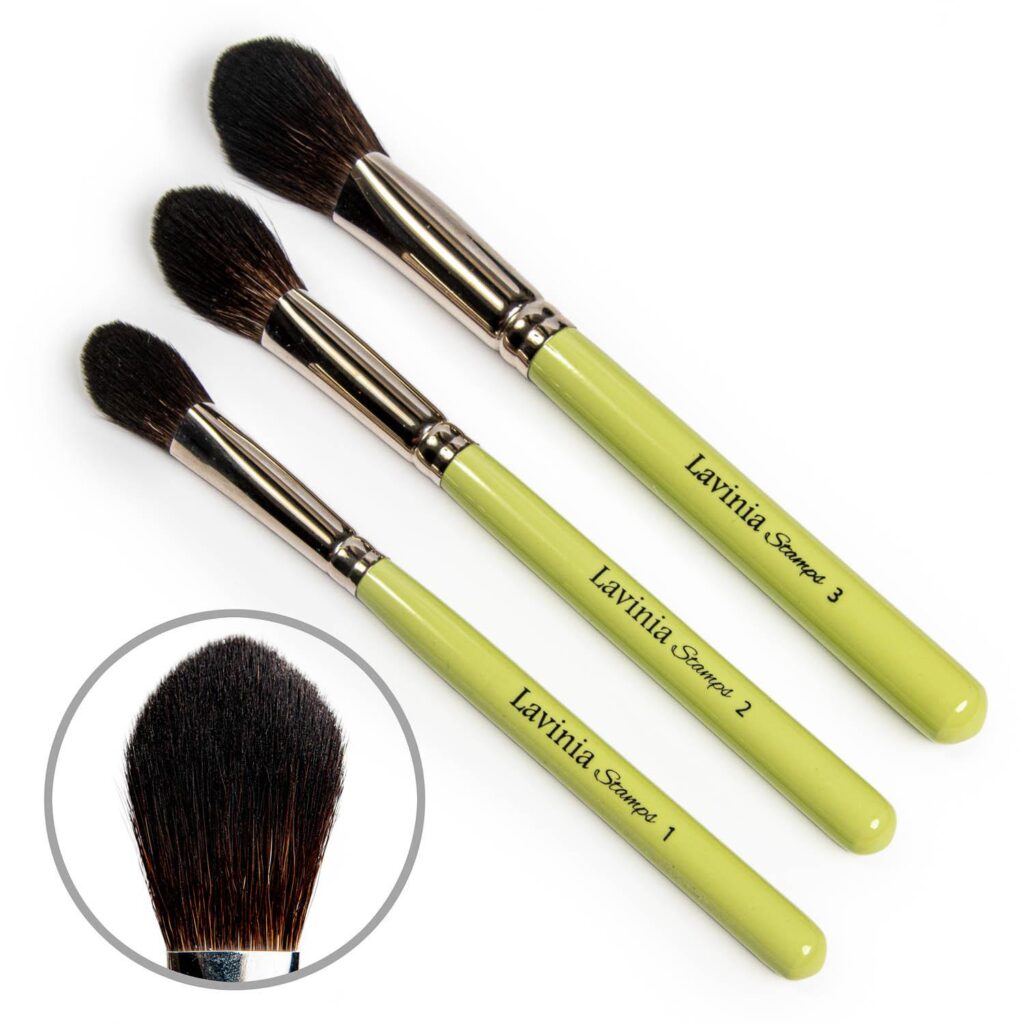 Specially designed to hold a large amount of water, enabling quick coverage with water-based products such as Dinkles, these Mop brushes provide ease and fluidity to all your art projects.
Visit our Fairy Festival page for more pictures and video tutorials