Maggs is a member of the enthusiastic and talented Lavinia Design Team.
Follow her step by step tutorial to make this unique and unusual card.
Because you'll be working on clear acetate, it's easier to have your design mocked up onto a piece of paper that you can place on your stamp platform to assist in lining up your stamps.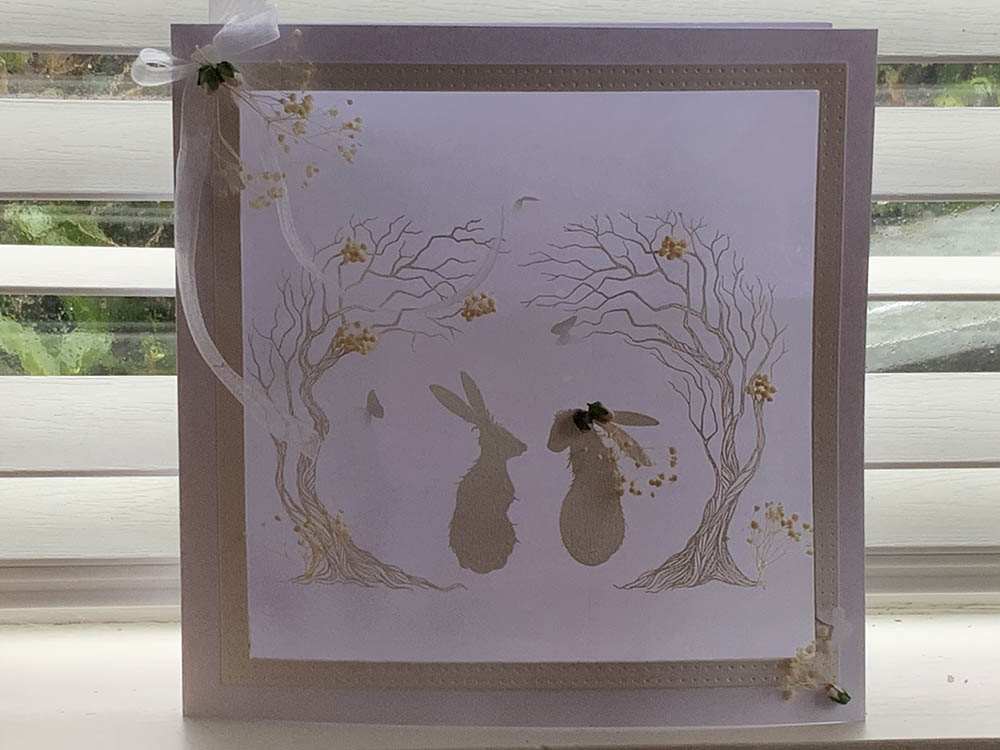 The Products used…
Lavinia Stamps
Tree of Courage,  Tree of Hope and the large Wild Hares set.
 8" x 8" Heat resistant Acetate
Versamark embossing pad
Wow White embossing powder
7" x 7" Cream Cardstock to cut out a frame for your card.
8" x 8" Ready-made card
8" x 8" plain piece of paper for your 'mock up'.
Heat gun
Water spray bottle
Flat surface for mounting paper
Heat Tool
The Steps in creating the card
(click on the first image to view as a slideshow)
Have Fun
Love and Hugs, Maggs xxx